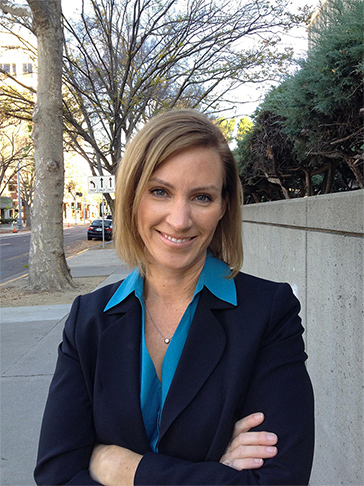 Shanie N. Bradley
Shanie Bradley began working with Paul Zappettini in 1991 right out of high school. She was a receptionist and later a legal secretary for the firm Rothschild, Yim & Zappettini while working her way through college.
She earned a B.A. in Economics from Mills College in 1994 and then a Juris Doctor from UOP, McGeorge School of Law in 1999. During her studies at McGeorge, she was invited to participate in the coveted Final Four Moot Court advocacy competition and took on a legal internship with the El Dorado County District Attorney's Office. Her academic successes include being named Valedictorian of her high school, graduating with honors from Mills and in the top third of her class at McGeorge.
Upon graduating from law school, Shanie continued working as an associate attorney at Zappettini & Sherbakoff and within 4 years earned a partnership.
Shanie is an active member of the California State Bar, Capitol City Trial Lawyers Association (CCTLA) and was inducted into Omicron Delta Epsilon, an honor society for economists. She served on the board of CCTLA in 2009.
Shanie and her husband, Bill, live in Sacramento with their two children. She is actively involved in the community. She was a founding member of both the Sacramento North Soccer Club (SNSC) and North Natomas Little League (NNLL). She served as vice president of both the local PTA and the NNLL and was president of the SNSC. She coached youth soccer and softball for many years and has since transitioned into watching her children play competitive soccer from the sidelines while serving as treasurer for her daughter's team at Sacramento United Soccer Club. She's also an avid animal lover and volunteers her free time at Cats About Town Society.
Shanie and her husband enjoy many activities including cycling, skiing, and running. Their daughter is a graduate of the University of San Francisco and their son graduated from Tulane University in New Orleans. He stayed there to attend Tulane University Law School and plans to join The Law Offices of Shanie N. Bradley once he graduates.