Bicycle Accidents in California –
Personal Injury & Wrongful Death
This type of accidents accounted for 125 of the nation's 677 fatalities in 2011. On a per-capita basis, Californians are more than twice as likely to be killed in a cycling accident than a rider in any other state. About 20 riders a year are killed in Sacramento County, according to the California Office of Traffic Safety.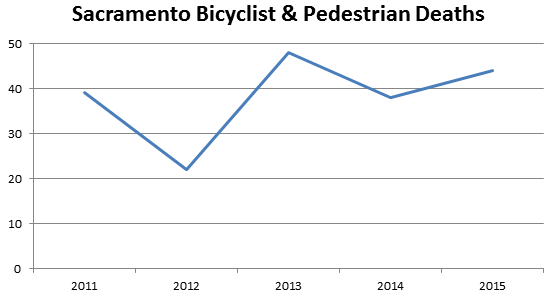 Nationwide, another 50,000 riders are injured. Too often, cycling accidents in California result in very serious injuries, including broken bones, crush and amputation injuries and traumatic brain injuries.
Whether you are engaging in a bike race, marathon or merely biking in Northern California for leisure purposes accidents happen. Although some accidents are simply that, accidents, others could have been prevented had it not been for the negligence of another party. Bicycles are commonly ridden along the right edge or shoulder of the road. Motorists often don't notice bicycles and when they do little regard is shown for their equal rights to use the streets and roadways. Since 1984, the California accident attorneys at  Zappettini & Bradley has pursued personal injury and wrongful death claims for clients injured in bicycle accidents throughout Sacramento and other portions of Northern California.